Il GP del Belgio che si è disputato a Lommel, gara di casa per Van Horebeek, è stato piuttosto complicato per Jeremy e per il Team, che non sono riusciti a brillare come avrebbero voluto davanti al pubblico Belga.
Purtroppo, dopo la gara della Repubblica Ceca, Van Horebeek ha contratto il Covid e ha passato alcuni giorni con febbre molto alta. Fortunatamente, nella giornata di venerdì, Jeremy è risultato negativo al tampone, ed è potuto scendere in pista, ma le sue condizioni fisiche erano fortemente compromesse dai postumi del virus.
Nella giornata di sabato, ancora molto debilitato Jeremy è sceso in pista solo per cercare il giusto setting della sua moto, non prendendo poi parte alla manche di qualifica, per cercare di non sprecare le forze in vista delle due gare domenicali.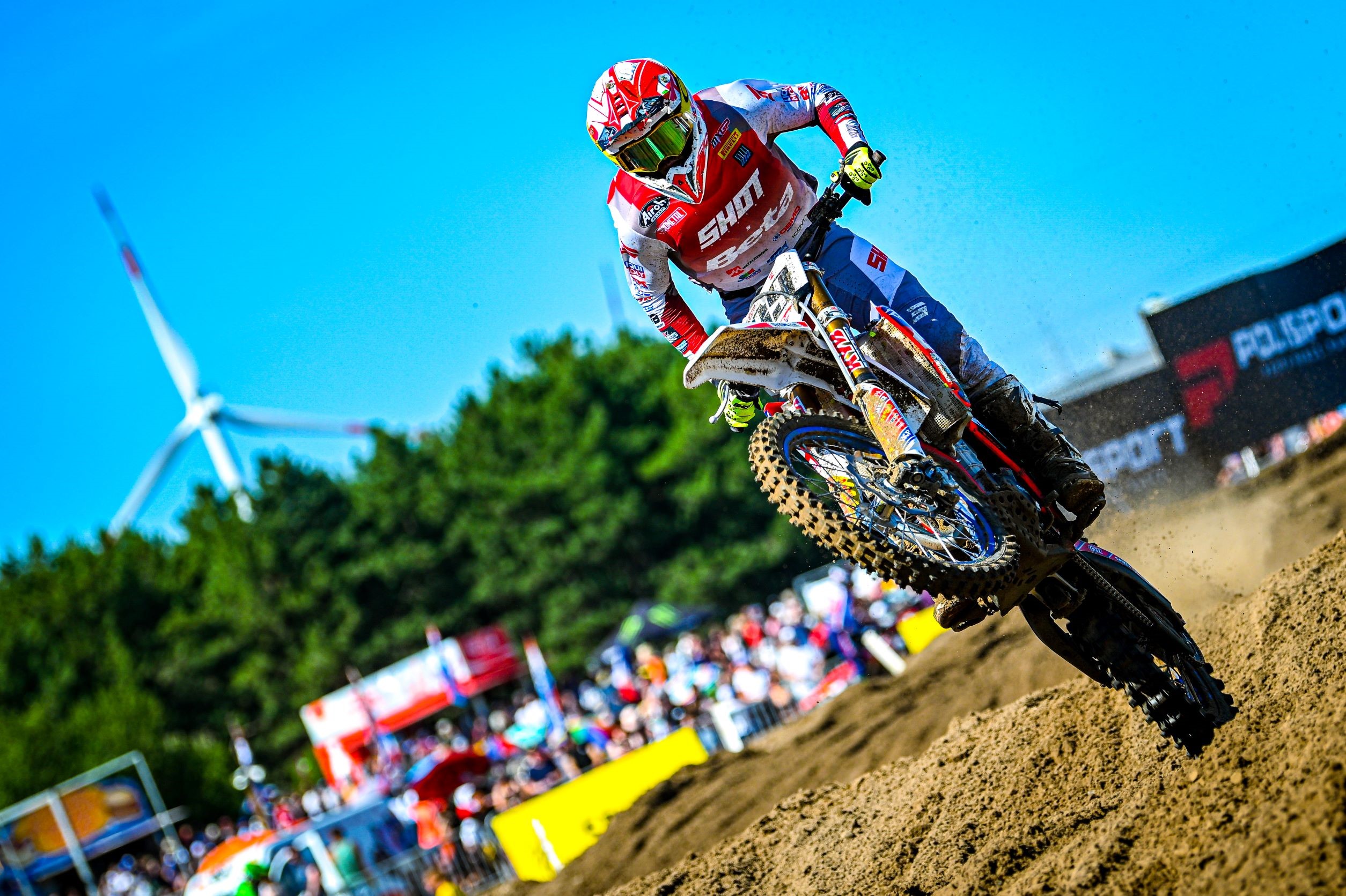 In Gara 1, dopo poche curve dalla partenza il pilota Belga è scivolato, ripartendo nelle retrovie e a circa metà gara ha deciso di prendere la via dei box, in quanto difficilmente avrebbe potuto entrare nella zona punti.
In Gara 2 il pilota belga partiva dall'ultimo cancelletto disponibile ma, dopo un ottimo start, ha messo in mostra una grande grinta che lo ha portato fino alla sedicesima posizione. Purtroppo poi Jeremy è stato costretto al ritiro.
Jeremy Van Horebeek dedicherà i prossimi giorni al suo recupero fisico, per poi riprendere gli allenamenti in vista della gara in Svezia tra quindici giorni.
Daniele Marchese commenta così la gara: "Tutto il Team SDM è contento e orgoglioso di quello che ha fatto Jeremy, se si pensa che solo qualche giorno fa aveva la febbre molto alta, questa è l'ennesima dimostrazione della sua grinta e la sua tenacia a voler scendere in pista anche in condizioni non al 100%."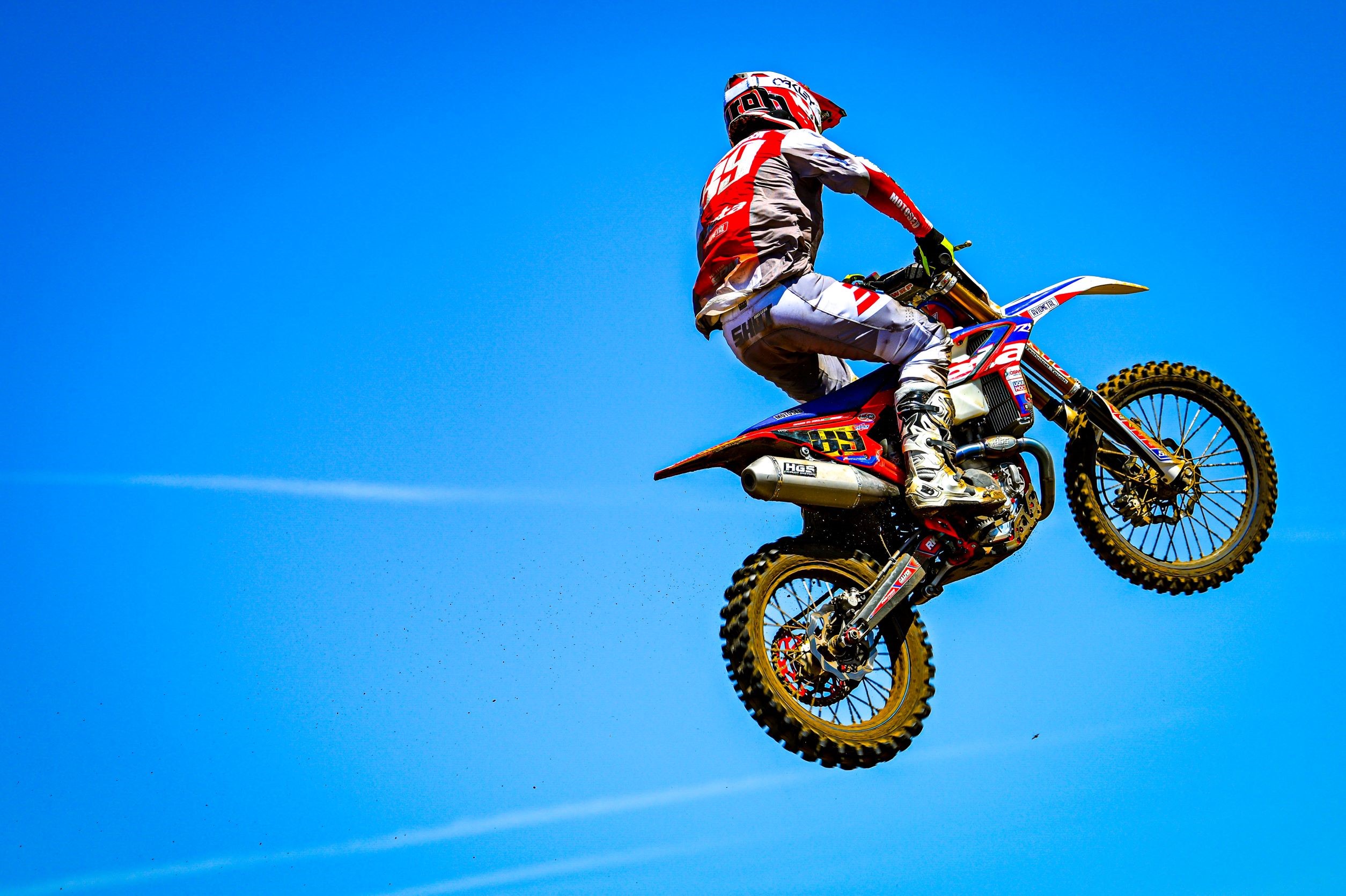 ENGLISH VERSION
The Belgian GP held in Lommel, Van Horebeek's home race, was rather complicated for Jeremy and the Team, who were unable to shine as they would have liked in front of the Belgian public. Unfortunately, after the Czech Republic race, Van Horebeek contracted Covid and spent several days with a very high fever. Fortunately, on Friday, Jeremy tested negative for the Covid and was able to take to the track, but his physical condition was severely compromised by the after-effects of the virus.
On Saturday, still very debilitated, Jeremy took to the track only to try to find the right setting for his bike, then not taking part in the qualifying heat, to try not to waste his energy in view of the two races on Sunday.
In Race 1, after a few corners from the start the Belgian rider crashed, restarting at the back of the grid, and about halfway through the race he decided to take the pit lane, as he was unlikely to enter the points zone.
In Race 2 the Belgian rider started from the last available gate but, after a very good start, he showed great grit which took him up to 16th position. Unfortunately, Jeremy was then forced to retire.
Jeremy Van Horebeek will dedicate the next few days to his physical recovery, before resuming training ahead of the race in Sweden two weeks from now.
Daniele Marchese commented on the race as follows: "The whole SDM Team is happy and proud of what Jeremy did, if you think that only a few days ago he had a very high fever, this is yet another demonstration of his grit and tenacity to want to take to the track even in conditions that are not 100%."
TUTTO SUGLI EUROPEI MX CLICCANDO QUI!!!