Il team Beta SDM Corse si è presentato a questo appuntamento con Van Horebeek non ancora al 100% delle sue condizioni fisiche. A causa dei postumi del Covid avuto dopo la gara della Repubblica Ceca, il belga purtroppo è dovuto stare fermo per due settimane e non si è potuto allenare.
Jeremy come sempre ha dimostrato di essere un vero professionista e anche sul fondo duro di Uddevalla ha dato il massimo non risparmiandosi. Nelle prove cronometrate il forte pilota belga purtroppo non è riuscito a trovare il giro giusto e non è andato oltre il 16° tempo.
Nella manche di qualifica Van Horebeek ha messo in scena una grande prestazione e dopo una buona partenza ha recuperato fino alla undicesima posizione finale.
In gara 1 Jeremy non ha fatto una buona partenza che gli ha fatto perdere alcune posizioni, ma dopo i primi giri ha preso un ottimo ritmo che gli hanno permesso di compiere diversi sorpassi scalando la classifica. Purtroppo una scivolata a causa di un altro pilota lo ha relegato in 16° posizione.
Seconda manche molto positiva per Van Horebeek grazie ad un ottimo ritmo. Ha dimostrato di poter far segnare ottimi tempi sul giro che gli hanno permesso di concludere con un buon 11° posto.
Il team Beta SDM Corse si sposta in Finlandia per la prossima tappa del Mondiale.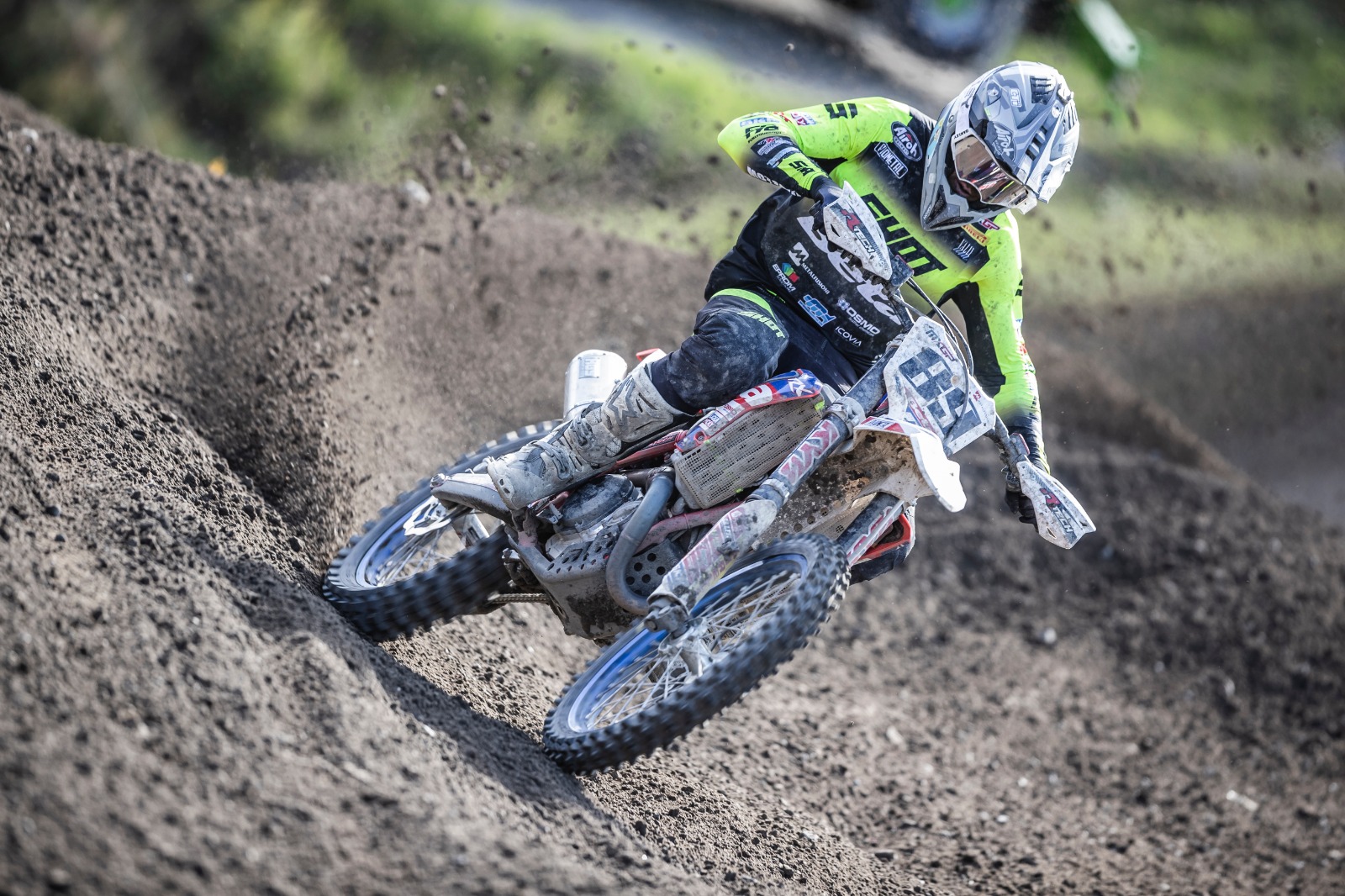 Daniele Marchese commenta così: "Siamo molto contenti di quello che ha fatto oggi Jeremy che veniva da un periodo di inattività a causa dei postumi del Covid. Peccato in gara 1 dove è stato coinvolto in una caduta di un avversario e non ha potuto fare meglio del 16° posto. In gara 2 ottima prestazione che fa morale per le prossime gare. Siamo usciti dalla top ten ma lotteremo per rientrarci. Il team è molto contento di quello che ha fatto Jeremy in questa gara e siamo pronti per migliorarci in Finlandia."
ENGLISH VERSION
The Beta SDM Corse team comes to this appointment with Van Horebeek not yet at 100% of his physical condition due to the after-effects of Covid after the race in the Czech Republic. The Belgian rider unfortunately had to stand still for two weeks and was unable to train.
Jeremy, as always, proved to be a true professional and even on the hard surface of Uddevalla he gave his best without sparing himself. Unfortunately in timed practice the strong Belgian driver was unable to find the right lap and did not go beyond the 16th time.
In the qualifying heats Van Horebeek put on a great performance and after a good start he recovered up to the eleventh final position.
In race 1 Jeremy did not make a good start which made him lose some positions, but after the first laps he picked up an excellent pace which allowed him to make several overtakes climbing the rankings. Unfortunately, a crash due to another rider, relegated him to 16th position.
Very positive second heat for Van Horebeek thanks to an excellent pace and showing he can set excellent lap times, allowing him to finish with a good 11th place.
The Beta SDM Corse team moves to Finland for the next round of the World Championship.
Daniele Marchese comments: "We are very happy with what Jeremy did today who came from a period of inactivity due to the after-effects of Covid. He sinned in race 1 where he was involved in an opponent's crash and couldn't do better than 16th place. In race 2 an excellent performance which gives morale for the next races. We came out of the top ten but we will fight to get back. The team is very happy with what Jeremy has done in this race and we are ready to improve in Finland."